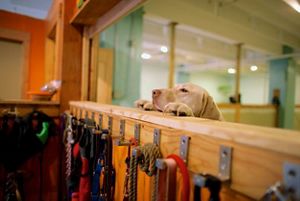 Viktig information om AlphaSave ändringar:
Förslag om ändring av försäkringsvillkor för AlphaSave: Den 1:a april 2021 ändrades Svensk lag (En utvidgad rätt till återköp och flytt av fond- och depåförsäkringar), lagen ändrades ytterligare från 1:a juli 2022. Ändringen i lagen innebär att det nu finns begränsningar på de belopp och typer av avgifter som försäkringbolag som Aviva kan dra av från de pengar som ni tar ut ifrån er AlphaSave-försäkring. Dina försäkringsvillkor hänvisar till dessa avgifter som Återköpsavgifter.
Som ett resultat av lagändringen, och för våra kunders bästa intresse, så har Aviva bestämt att försäkringsvillkoren för AlphaSave ändras och alla Återköpsavgifter tas bort med omedelbar verkan.  Detta tillämpas när du tar ut pengar antingen genom del- eller fullt återköp. Detta är mer än vad den Svenska lagen kräver.

Som en del av ändringen i lagen så finns det två skillnader, beroende på när din AlphaSave-försäkrings startade:

Försäkringar som startades på eller efter 1:a juli 2007: Om du har gjort återköp eller uttag på din försäkring sedan 1:a april 2021 och din försäkring startade på eller efter 1:a juli 2007 så kommer vi lägga till lämpligt nummer av fondandelar till er försäkring för att ersätta er för eventuell återköpsavgift som har dragits.

Försäkringar som startades före 1:a juli 2007: Om din försäkring startade före 1:a juli 2007 så är du endast berättigad ersättning om du återköpte/tog ut pengar på eller efter 1:a juli 2022. Om detta är fallet så kommer vi lägga till lämpligt nummer av fondandelar till er försäkring för att ersätta er för eventuellt återköpsavgift som har dragits.

Återköpta försäkringar – Om du har återköpt din försäkring och har påverkats av återköpsavgiften så kommer Aviva kontakta dig angående vad som händer härnäst. Detta då det inte är möjligt att återinföra fondandelar på en försäkring som inte länge är aktiv. Aviva kommer skicka ut vidare brev med instruktion och för att be dig kontakta oss så att du kan bli verifierad och uppdaterad om våra nästa steg i processen. Verifieringsprocessen är viktig för att säkerhetsställa att kontakt har gjorts med korrekt person.

Om du har några funderingar eller frågor vänligen läs vårt dokument för frågor och svar (knappen nedan) eller kontakta oss så hjälper vi gärna till om din fråga inte besvaras där.
Om du vill ha mer information angående lagändringen vänligen kontakta din finansiella rådgivare i första hand, eller Aviva direkt. 
Dokumentbibliotek
Pengar på
Pengar ut
Bank
Fondbyte
Identitet
Forodnadeformular
Fondcentrum
Se fonder, Fondfaktablad, dagspriser och resultatsiffror.
Denna länk kommer att ta dig till en extern webbplats
Sustainable Finance Disclosure Regulation
The EU SFDR (Sustainable Finance Disclosure Regulation) is designed to improve the standard and transparency of sustainability related disclosures made in relation to financial products.  This is to help investors understand the sustainability risks and impacts of those financial product

You will recall that on 29 March 2019 Aviva Life and Pensions UK Limited, ('UKLAP') the original provider of your policy transferred some of its insurance business to Aviva Life and Pensions Ireland Designated Activity Company (ALPIDAC), by way of a Court sanctioned insurance business transfer scheme under Part VII of the Financial Services and Markets Act 2000.  This transfer included your policy.
From the 29 March 2019 the provider of your policy is ALPIDAC.
ALPIDAC and UKLAP entered into a reinsurance treaty whereby UKLAP reinsured the transferred life assurance business on behalf of ALPIDAC.  This means the day-to-day administration of your policy is undertaken by UKLAP or one or more of its outsourced companies.

While your product(s) are not open to new business, Our Sustainability Policy and Statement on Due Diligence Policies explain ALPIDAC's approach to the integration of sustainability risks into our investment process as well as also providing information on how the adverse impacts of investment decisions on sustainability factors are considered.  
Funds and their Sustainability Factors
Funds and their SFDR criteria
Article 6
Article 8
Article 9
Funds table
Kreditkortsportal
Ändra hur dina Premier betalas.
Kontakta oss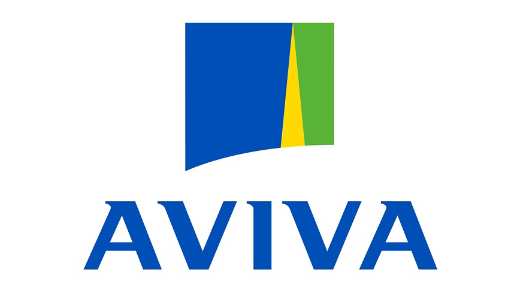 Aviva
Om du har några frågor om er policy eller vill göra en förändring vänligen kontakta oss på:
Email:  GM-SwedishSales@dgaviva.com
Telefon: +44 (0) 1722 415 580 
Adress:
Aviva
PO Box 1550
Salisbury
Wiltshire
SP1 2TW
England
Klagomål
Om du vill göra ett klagomål eller har några klagomål relaterade frågor kan du kontakta oss via telefon, e-post eller post. Vänligen Använd Aviva kontaktuppgifter till vänster.
Om du inte är nöjd med resultatet av ditt klagomål hos oss kan du kontakta Irish Financial Services and Pensions Ombusdman:
Adress:
Financial Services and Pensions Ombudsman
Lincoln House
Lincoln Place
Dublin 2
D02 VH29 Ireland
Telefon: +353 (0)1 567 7000
Email: info@fspo.ie

För mer information besök: https://www.fspo.ie/
Vilken tillsynsmyndighet ansvarar för mitt kontrakt?
Den tillsynsmyndighet som ansvarar för ditt kontrakt är den finansiella myndigheten, den brittiska Financial Services watchdog. Deras kontaktuppgifter är:
Adress:
Central Bank of Ireland
New Wapping Street
North Wall Quay
Dublin
DO1 F7X3
Ireland
Telefon: +353 (0)1 224 5800
E-mail: enquiries@centralbank.ie
https://www.centralbank.ie/contact-us
Dina rättigheter kommer inte att påverkas av klagomål.