Options Term Assurance, Options Critical Illness, Options Investment Plan
Skjalasafn
Peningar inn
Peningar út
Breyting á sjóðum
Auðkenning
Banka
Endurvakning
Upplýsingar um sjóðinn
Skoða fjármuni, sjóðsyfirlit, daglegt verð og frammistöðu.
Þessi hlekkur mun taka þig á ytri síðu.
With-Profits upplýsingar um fjármögnun - þar á meðal Principles og Practices af Financial Management
Sustainable Finance Disclosure Regulation
The EU SFDR (Sustainable Finance Disclosure Regulation) is designed to improve the standard and transparency of sustainability related disclosures made in relation to financial products.  This is to help investors understand the sustainability risks and impacts of those financial product

You will recall that on 29 March 2019 Aviva Life and Pensions UK Limited, ('UKLAP') the original provider of your policy transferred some of its insurance business to Aviva Life and Pensions Ireland Designated Activity Company (ALPIDAC), by way of a Court sanctioned insurance business transfer scheme under Part VII of the Financial Services and Markets Act 2000.  This transfer included your policy.
From the 29 March 2019 the provider of your policy is ALPIDAC.
ALPIDAC and UKLAP entered into a reinsurance treaty whereby UKLAP reinsured the transferred life assurance business on behalf of ALPIDAC.  This means the day-to-day administration of your policy is undertaken by UKLAP or one or more of its outsourced companies.

While your product(s) are not open to new business, Our Sustainability Policy and Statement on Due Diligence Policies explain ALPIDAC's approach to the integration of sustainability risks into our investment process as well as also providing information on how the adverse impacts of investment decisions on sustainability factors are considered.  
Funds and their Sustainability Factors
Funds and their SFDR criteria
Article 6
Article 8
Article 9
Funds table
Greiðslugátt kreditkorta
Breyttu greiðsluupplýsingum þínum.
Beiðni um Samningsyfirlit
Hafðu samband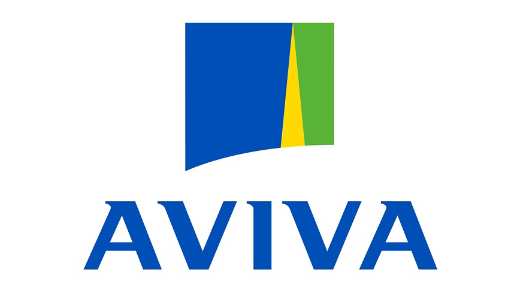 Aviva
Ef þú ert með spurningar um tryggingarskírteinið þitt eða vilt gera breytingar skaltu hafa samband við okkur með upplýsingunum hér að neðan.
Netfang: GM-IcelandBrokers@dgaviva.com
Sími: +44 1722 326 785
Heimilisfang:
Aviva
PO Box 1550
Salisbury
Wiltshire
SP1 2TW
England
Kvörtunum
Ef þú vilt kvarta eða hafa kvartanir sem tengjast vandamálum skaltu hafa samband við okkur í síma, tölvupósti eða pósti. Vinsamlegast notaðu Aviva upplýsingar til vinstri.
Ef þú ert ekki ánægður með niðurstöðu kvörtunar þinnar með okkur skaltu hafa samband við:

Heimilsfang:
Insurance Complaints Committee
Höfðatún 2
105 Reykjavík
Iceland
https://en.fme.is/supervision/consumer-affairs/the-insurance-complaints-committee/
eða
Heimilsfang:
Financial Services and Pensions Ombudsman
Lincoln House
Lincoln Place
Dublin 2
D02 VH29 Ireland
Simi: +353 (0)1 567 7000
Netfang: info@fspo.ie
Website: https://www.fspo.ie/
Hvaða eftirlitsstjórnvald ber ábyrgð á samningnum mínum?
Eftirlitsstjórnvald sem ber ábyrgð á samningi þessum er Central Bank of Ireland. Upplýsingar um tengilið þeirra eru:
Heimilisfang:
Central Bank of Ireland
New Wapping Street
North Wall Quay
Dublin, DO1 F7X3
Ireland
Sími: +353 (0)1 224 5800
Netfang: enquiries@centralbank.ie
https://www.centralbank.ie/contact-us
Réttindi þín munu ekki hafa áhrif á kvartanir.